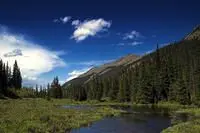 I am a Licensed Marriage and Family Therapist, specializing in: individual, couples, and family therapy, as well as working with First Responders. I do a considerable amount of co-parenting, custody negotiations, parent-child reunification and parental alienation cases as well. I maintain a private practice in Reno, Nevada.

I have over 27 years' experience as a Marriage and Family Therapist. I graduated from Walden University with a dual Ph.D. in 2016. My Doctorates are in Clinical Psychology and Industrial & Organizational Psychology. I also graduated with my Master of Arts from the University of Nevada - Reno in 1997, specializing in Counseling and Educational Psychology.
I am currently serving as a private practitioner, working with a broad spectrum of clients. Among my areas of expertise are Anxiety Disorders, Obsessive Compulsive Disorder, Suicide Survivors, Grief Therapy, Trauma, Depression, Emergency First Responders, Critical Incidences, Posttraumatic Stress Disorder, Trichotillomania, as well as Custody, Co-Parenting Negotiations, Parental Alienation and Parent-Child Reunification.
In addition to being a prominent relationship and court therapist, I have presented at National Conferences and to general audiences speaking on the topics of: Posttraumatic Stress Disorder, Search and Rescue Trauma, Suicide, Trauma, Line of Duty Deaths, Hoarding, First Responders and Emergency Response.
I am an interactive, solution-focused therapist. My therapeutic approach is to provide support and practical feedback to help clients effectively address personal life challenges. I integrate complementary methodologies and techniques to offer a highly personalized approach tailored to each of my clients. With compassion and understanding, I work with each individual to help them build on their strengths and attain the personal growth they are committed to accomplishing.